TUROCK OPEN AIR
Bullet is confirmed to headline Turock Open Air in Essen (Germany) on the 17:th of September 2011. We are looking forward to this very much as Essen proved itself to be a hardrocking city with a great crowd. Get prepared to Bang your Head!
More info at: http://www.turock.de/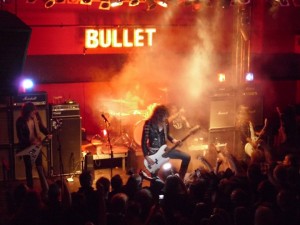 Picture taken from a show in Essen in April 2011.
Looking forward to go back alright!
///Bullet