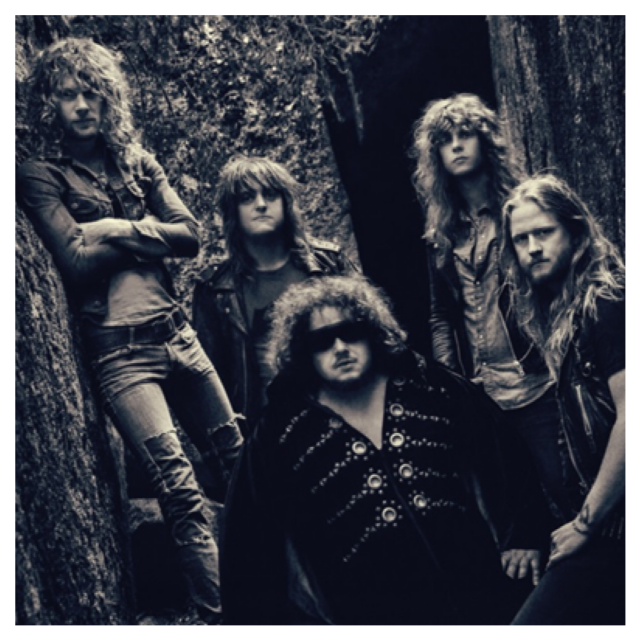 Warning: Trying to access array offset on value of type bool in /customers/0/e/5/bulletrock.com/httpd.www/wordpress/wp-content/plugins/magic-fields-2/mf_front_end.php on line 300
\\\

2014-06-14 |
New album »Storm of Blades« and European tour announced!
On September 5th (Sweden: 03.09., UK: 08.09., US: 09.09.) the new BULLET album called »Storm Of Blades« will hit the stores. It´s their fifth longplayer and the first featuring the band's new guitar player Alexander Lyrbo, who replaced Erik Almström in 2012.
Photo: Linda Åkerberg
"This is a fast and heavy back to the roots album", the band comments. A lot of the feeling Bullet had in the beginning is there but with a up-to-date sound and craftsmanship.
"Now with the young blood Alex on the guitar, always thirsty for metal, the songs ended up just like that: Heavier, faster and more raw than on previous albums. We can now at last truthfully say; this is our best album this far and most likely the rawest since the »Heavy Metal Highway« recording in 2002"
The album title »Storm Of Blades« came up during a soundcheck before a show last year. "We wanted to make the toughest Bulletsong ever and this riff popped up. The first impression was the image of knifes falling from the sky and the title »Storm Of Blades« was born. To make this song the title track of our new album became a must as it is a tale about destruction, apocalypse and horror!"
»Storm Of Blades« was recorded during December/January and April/May 2014 at the Pama Studio in Torsås, Sweden. Produced by Bullet and Magnus "Mankan" Sedenberg.
Right after some summer festivals and the album release, Bullet will be on the road again, along with two well-chosen support bands. "Stallion and Striker will be our fellow hellraisers on the first leg, and this tour should not let a fan of heavy metal music down. We will raise hell, we will drink beer, we will bang our heads together and kill grunge… again! Prepare for the storm of blades!"
»Tour of Blades over Europe 2014«
BULLET with support: STRIKER & STALLION
Presented by Rock Hard, Rocks, Guitar, Musix, Noizeletter, Metalnews.de & Blast
18.09.14 D Osnabrück Bastard Club
19.09.14 D Wiesau Storm Crusher Festival
20.09.14 D München Backstage
22.09.14 CH Zürich Komplex Club
23.09.14 F Luynes / Aix Le Korigan
24.09.14 ES Barcelona Razzmatazz 3
25.09.14 ES Madrid Sala Caracol
26.09.14 ES Zaragoza Centro Civico Dalicias
29.09.14 F Paris Glazert
30.09.14 BE Antwerpen Kavka
01.10.14 NL Tilburg Little Devil
02.10.14 D Stuttgart Cann
03.10.14 D Siegburg Kubana
04.10.14 D Bochum Matrix
05.10.14 D Frankfurt Nachtleben
06.10.14 CZ Prag Storm Club
07.10.14 AT Wien Escape
09.10.14 D Berlin K17
10.10.14 D Hamburg Markhalle
11.10.14 D Dittigheim Sporthalle
12.10.14 D Lindau Vaudeville